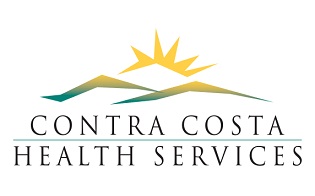 Martinez

,

California

94553
Job Description
HAZARDOUS MATERIALS SPECIALIST I
$6,621 - $8,048 Monthly
The Contra Costa County Health Services Department is offering an excellent employment opportunity for qualified individuals interested in the Hazardous Materials Specialist I position. There are currently two vacancies in the Hazardous Materials Programs Division located in Martinez, CA.
Hazardous Materials Specialists are staffed in the Hazardous Materials Programs Division within the Health Services Department. Under the supervision of Hazardous Materials Programs managers and the general direction of a Hazardous Materials Specialist ll, the Hazardous Material Specialist l conducts hazardous materials and stormwater compliance inspections and complaint investigations; and provides assistance to businesses, agencies and the public. Hazardous Materials Specialists may participate on the Hazardous Materials Incident Response Team and respond to actual or threatened releases of hazardous materials.
The mission of the Hazardous Materials Programs is to protect human health and the environment by promoting pollution prevention, increasing process safety knowledge and environmental awareness, regulating the use and disposal of hazardous materials, responding to hazardous material release incidents, and implementing consistent regulatory compliance and enforcement programs for businesses using and storing hazardous materials in Contra Costa County.
We are looking for someone who:
· Possesses excellent verbal and written communication skills
· Can identify and solve problems
· Is confident, self-motivated and looking to take the initiative and accept new challenges
· Is acutely aware of the impact pollutants have on public health and the environment
· Is able to work on a team, with outside agencies, and in the community
What you will typically be responsible for:
· Conducting compliance inspections at regulated businesses
· Preparing written reports to document observations, findings and activities
· Investigating environmental complaints
· Providing guidance to regulated community, agencies and the public
· Reviewing and understanding laws and regulations to ensure environmental compliance at regulated facilities
· Participating in the division's response to hazardous materials incidents
· Performing enforcement actions necessary to achieve environmental compliance
A few reasons you might love this job:
· You will work with businesses, organizations, agencies and the public to reduce the negative impacts of pollution on public health and the environment
· You will be part of a dedicated team of individuals that work with our regulated community to improve hazardous materials safety and achieve environmental compliance
· You will coordinate with organizations and public agencies to improve areawide, disaster preparedness and response plans and exercises
· You will be a team member of the only health department-based Type I Hazardous Materials Response team
· You will receive a benefits package that includes Safety Retirement
A few challenges you might face in this job:
· The regulated community within Contra Costa County includes businesses where hazardous materials management is complex and difficult to regulate
· Emergency responses to large, hazardous materials releases are fast-paced and may pose a significant threat to public health and the environment
· Conflicts can arise when regulating businesses where good communication and interpersonal skills are needed
Minimum Qualifications
License Required: Possession of a valid California motor vehicle operator's license. Out of state valid motor vehicle operator's license will be accepted during the application process.
Education: Possession of a Bachelor's degree from an accredited college or university with a major in chemistry, industrial engineering, industrial hygiene, toxicology, physical sciences, biological sciences, or a closely related field.
Experience: One year of full-time or its equivalent experience either: 1) performing hazardous materials/hazardous waste inspections; 2) developing environmental regulatory programs; 3) directing the technical operations of a facility which generates, stores, handles, treats or disposes of hazardous materials; 4) performing industrial hygiene or occupational health duties; or 5) performing inspections and/or investigations in the field of environmental health as a registered Environmental Health Specialist in the State of California.
Substitution: Possession of a Master's degree from an accredited college or university in chemistry, industrial engineering, industrial hygiene, toxicology, physical sciences, biological sciences or a closely related field may be substituted for one year of the required experience.
Certification Requirement: Within six months of employment, must obtain and hold a certificate of completion of coursework that meets the requirements of the California Occupational Health and Safety Administration's (OSHA) Hazardous Waste Operation and Emergency Response standard (CCR Title 5192 et seq). Also, within six months of employment or other timeframe set forth by regulation, must possess all certifications required to perform Unified Program inspections as defined by CCR.
Special Requirements: Incident Response (IR) Team will be required to take and pass an annual physical which includes respirator authorization.
Desirable Qualifications:
· Possession of International Code Council (ICC) certification
· Possession of California Underground Storage Tank (UST) Inspector Training certification
· Knowledge of Chemistry and Physics
· Experience with Microsoft Office and Teams
· Aboveground Petroleum Storage Act (APSA) inspector training program
· Possession of 40-hour HAZWOPER Certification (CCR Title 8, sec 5192)
· Experience regulating or managing hazardous materials and wastes
· California Environmental Protection Agency (CalEPA) Basic Inspector Academy
Closing Date: September 10, 2021
To read the complete job description and apply, please visit the website: https://www.governmentjobs.com/careers/contracosta/jobs/3207741/hazardous-materials-specialist-i?page=3&pagetype=jobOpportunitiesJobs or our Careers page at https://www.governmentjobs.com/careers/contracosta.
Equal Opportunity Employer
Preferred Years Of Experience:
1
Year(s)
Education Required:
4 Year Degree - BS
Academic Discipline:
Physical Sciences
Employment/Position Type:
Full Time