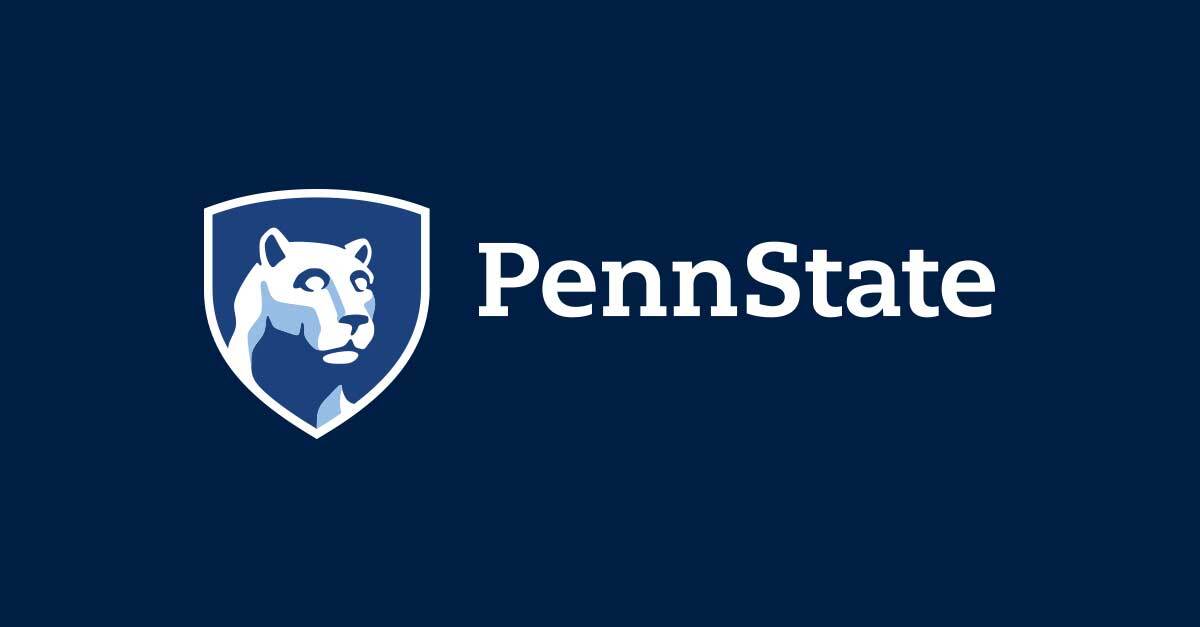 University Park

,

Pennsylvania

16802
Job Description
Open Rank Faculty Position in Environmental Health Sciences
The Pennsylvania State University's College of Health and Human Development
invites interdisciplinary scholars who study pressing local, national, international, and/or global issues in environmental health with the integration of social sciences to apply for a tenure track open rank position to begin summer/fall 2024. The academic appointment will be in one of the College of Health and Human Development's eight academic units (
https://hhd.psu.edu/research/college-department-research
), including but not limited to the departments of Biobehavioral Health, Kinesiology, Nutrition Sciences, Human Development and Family Science, and Recreation, Park, and Tourism Management. This position is part of the College's strategic hiring initiative in environmental health sciences (
https://hhd.psu.edu/Environmental-Health-Sciences
). The initiative embraces transdisciplinary approaches addressing critical environmental health challenges. The College's commitment to this initiative builds upon our community of scholars' existing expertise in biological, behavioral, and social determinants of health, social science, human development, and public health -- thereby facilitating innovative research where the coupled human-environment systems intersect with individual and social determinants of health (e.g., age, gender, education, race, and income). Penn State University houses vast expertise and resources in environmental science (highlighted
here
) that can be leveraged in meaningful collaborations around environmental health across the university.
This faculty position will be co-funded by one of Penn State's interdisciplinary research institutes, the
Social Sciences Research Institute
(SSRI), whose
mission
is to foster research that addresses critical human and social problems at the local, national, and international levels. SSRI has five strategic foci: 1) the causes and consequences of inequality, 2) human development and behavior, 3) the social and environmental determinants of health, 4) innovative and data-intensive research methods, and 5) individual and community impact. SSRI supports interdisciplinary research by bringing together researchers across the university around emerging areas, and by providing consultation, seed grants, faculty fellowships, and core resources tailored to the needs of social and behavioral scientists. It is the expectation that the candidate will engage in research focusing on one of SSRI's strategic foci.
This specific position is well suited to researchers utilizing multilevel approaches and/or methods focusing on interactions between social, behavioral, physiological, and environmental determinants of health. Environmental determinants of interest are those related to climate change or extreme climate events as well as those that align with the interests of NIEHS (see:
https://tools.niehs.nih.gov/topics/
). Social determinants of interest can include (but are not limited to): housing, living conditions, poverty, racism, health disparities and environmental injustice, and other issues of inequality. Behavioral and physiological issues of interest can include (but are not limited to): human responses to environmental perturbations (e.g., physical, genetic, or cognitive changes), stress and resiliency, and adaptive capacity. Interests involving pressing human issues can include climate change, how disparities and inequities in environmental health "get under the skin", and environmental policies affect susceptible populations. Scholars studying the contribution of environmental factors to health disparities across the lifespan, including the elderly, are encouraged to apply. Scientists who incorporate additional biological factors such as exposure, exposure susceptibility, or exposure-response biomarkers, are also welcomed. Scientists with expertise in person-specific measurement of the exposome are also welcomed. Colleagues with strong interdisciplinary and/or translational orientations are particularly desired.
The College of Health and Human Development (HHD) is working to establish a culture that embraces individual identities, fosters a culture of inclusion, and promotes equity through curricula, values, standards, ideals, policies, and practices. The ideal candidate for this position will share our commitment to advancing these goals. HHD is one of the larger academic units at the University, home to approximately 160 full-time faculty and 200 staff members who serve approximately 4,000 undergraduate and 300 graduate students in-residence at its University Park campus, as well as 850 online students at Penn State's World Campus. In addition to its eight academic units the college houses five research centers, and the college's investigators lead projects supported by $68 million in external funding, approximately $18 million of which is NIH support. Penn State is committed to and accountable for advancing diversity, equity, and inclusion in all of its forms. We embrace individual uniqueness, foster a culture of inclusive excellence that supports both broad and specific diversity initiatives, leverage the educational and institutional benefits of diversity, and engage all individuals to help them thrive. We value inclusive excellence as a core strength and an essential element of our public service mission.
APPLICATION:
To be considered for the position, applicants must possess a doctorate in: environmental health, public health, epidemiology, anthropology, sociology, public policy, economics, nutrition or a closely aligned field. Applicants must demonstrate excellence in research, a strong publication record, interest in collaboration across disciplines, commitment to mentoring students or early career researchers, and a track record of or strong potential for external grant funding, with excellent potential to carry forward such research and funding. To be considered for associate or full professor level, successful demonstration of an excellent extramurally funded research program is necessary. An online application should be completed and uploaded, including 1) a cover letter (3 pages max), which specifically addresses the job requirements and outlines qualifications, discusses which department(s) would be suitable as the tenure home, current and future research interests, teaching philosophy, and a commitment to fostering diversity, equity, and inclusive excellence), 2) curriculum vitae, 3) three (3) reprints or preprints that convey research interests and expertise, and 4) contact information for three (3) professional references who will be providing letters if applying at the assistant professor level or four (4) if applying at the associate or full professor level. We will request reference letters, with a short timeframe for response, only for applicants undergoing further consideration. Applications received by October 15 will be given full consideration, but applications will continue to be reviewed until the position is filled. Employment will require successful completion of background check(s) in accordance with university policies.
Inquiries about the position may be directed to Dr. Asher Rosinger, Associate Professor of Biobehavioral Health and Anthropology, and Search Committee Chair, at axr579@psu.edu or 814-865-5220.
Apply online at https://psu.wd1.myworkdayjobs.com/PSU_Academic/job/Penn-State-University-Park/Open-Rank-Faculty-Position-in-Environmental-Health-Sciences_REQ_0000047506-1
CAMPUS SECURITY CRIME STATISTICS:
For more about safety at Penn State, and to review the Annual Security Report which contains information about crime statistics and other safety and security matters, please go to
http://www.police.psu.edu/clery/
, which will also provide you with detail on how to request a hard copy of the Annual Security Report.
Penn State is an equal opportunity, affirmative action employer, and is committed to providing employment opportunities to all qualified applicants without regard to race, color, religion, age, sex, sexual orientation, gender identity, national origin, disability or protected veteran status.
Copyright ©2022 Jobelephant.com Inc. All rights reserved.

Posted by the FREE value-added recruitment advertising agency
jeid-6620eefd9aae2c4db04498c4adc43b79