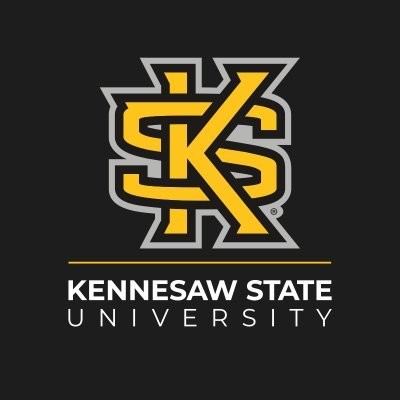 Job Description
Peer-based recovery mentor assists individuals in working toward sustainable recovery in a collegiate environment. Provide peer mentoring and recovery support to students in recovery from opioid use disorders, substance use and other addictive disorders. Assist Addiction and Recovery Program Coordinators with administrative tasks, coordination, project management and education programs. Provide administrative support in marketing and social media campaigns for Opioid use education and prevention at Kennesaw State University. Act as liaison and peer mentor for recovery education and support to students seeking recovery. Support students in recovery and those seeking recovery.
KEY RESPONSIBILITIES:
Provide peer support to an assigned cohort of students in recovery from opioid use, substance misuse and addictive behaviors
Present peer education curriculum, naloxone training to prevent opioid and substance misuse, and relapse
Assist collegiate recovery program coordinator responding to student inquiries and connect students with appropriate personnel regarding issues such as financial aid, personal concerns, housing challenges, development of study skills that might otherwise prevent students from succeeding in college
Provide peer supports regarding personal, academic, and social sober needs, such as self-awareness, life skills, goal-setting, on campus living and sober events.
Support the development of marketing materials to promote addiction and recovery programs on campus and on various social media platforms
Assists in tracking and analyzing key metrics to assess the impact of program
Maintain timely and complete records of student cohort in electronic records
Provide administrative support for fundraising and volunteer coordination
Grant: Continued employment is contingent upon availability of grant funding for this position.
Knowledge and understanding of addiction, recovery and continuum of care for substance use disorders
Knowledge of signs and symptoms of substance abuse use and other addictive disorders
Adheres to mandatory abuse reporting laws and HIPPA requirements
Able to handle multiple tasks or projects at one time meeting assigned deadlines
Excellent interpersonal, initiative, teamwork, problem solving, independent judgment, organization, communication (verbal and written), time management, project management and presentation skills
Proficient with computer applications and programs associated with the position (i.e. Microsoft Office suite)
Strong attention to detail and follow up skills
Strong customer service skills and phone and e-mail etiquette
MINIMUM EDUCATION REQUIRED:
Bachelors degree from an accredited institution of higher education in psychology, public health, health education, communications/public relations or related field

MINIMUM EXPERIENCE REQUIRED:
One (1) year of addiction/recovery experience in a higher education setting or-related field including internship, student assistantship and/or graduate assistantship experience
Lived experience in recovery, evidence of recovery quality and experience with sponsorship or mentorship

MINIMUM LICENSURE/CERTIFICATION REQUIRED BY LAW AND/OR INSTITUTION:
CARES (Certified Addiction Recovery Empowerment Specialist) Prevention Specialist-Addictive Disease or eligible within three (3) months of employment.
PREFERRED QUALIFICATIONS:
Master's degree from an accredited institution of higher education in psychology, public health, health education, communications/public relations or related field
Two (2) years related work experience in a university setting preferred
Intermediate experience with social media platforms including Snapchat, Facebook, Instagram, etc.
Apply Here
PI118713302
Preferred Years Of Experience:
1
Year(s)
Education Required:
4 Year Degree - BA