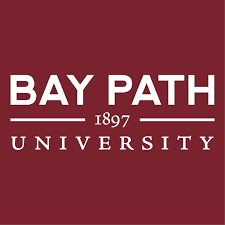 EAST LONGMEADOW

,

Massachusetts

01028
Job Description
Company Description:
When Bay Path opened its doors to students in downtown Springfield, MA in 1897, it had a very clear goal: to provide a practical, affordable, and career-oriented education to meet the needs of companies, organizations, and communities. From the beginning, Bay Path prided itself on being entrepreneurial, constantly pushing the boundaries of the academic experience to fit the student. To start them on the road of success. We still do.
Today, that spirit and philosophy is more important than ever in higher education. At Bay Path, it's not just the number and breadth of undergraduate and graduate programs that defines us-and we have many-but it is our ability to connect the classroom to learning to leadership to experience to career that is at the core of what we do best. We know the work that needs to be done.
Bay Path University, an independent and not-for-profit institution, was named Among Fastest Growing Baccalaureate Colleges by the Chronicle of Higher Education Almanac, and is a member of the Women's College Coalition. With a main campus in Longmeadow, MA and four satellite locations, (East Longmeadow, Sturbridge, Concord, Springfield), Bay Path offers undergraduate, graduate (for women and men) degrees, and professional certificates.
We're committed to preparing our students to navigate a constantly changing world. Whether it is one of our innovative academic programs, groundbreaking online learning platform, or through our Women as Empowered Learners and Leaders initiative, we educate our students in ways that will help them to grow, learn to adapt, and always to flourish. Be part of the change.
We invite you to visit our website at www.baypath.edu where you can learn more about Bay Path University.
Job Description:
Position Code: PCMPH
Job Type: Full Time
Schedule: Monday - Friday; weekends and evenings, as needed.
Position Location: E. Longmeadow, MA
Job Summary:
We seek a dynamic individual to coordinate the newly developed graduate program in Public Health and to also teach within the program. The successful candidate will have a doctoral degree, as well as a MPH degree, have been a practitioner and administrator in the field of public health, and have a strong academic background in higher education. The ideal candidate should have experience in professional leadership, experience in teaching in a distance and/or blended format, and creating, identifying and responding to new opportunities for innovative projects and partnerships.
Bay Path University is an institution that places the utmost importance on the faculty's ability to teach and relate to all students, whether in undergraduate or graduate programs. Bay Path University is committed to advancing its Health Care programs. The graduate program in Public Health exists within the Bay Path University School of Education, Human and Health Sciences, and, as such, contributes to the overall graduate academic commitment to a sound and exciting Liberal Arts education.
The individual selected for this position will join a collaborative, fast-paced and dedicated School who emphasizes excellence in education at all levels. They will be involved in seeking new program offerings; research and grant opportunities, and designing significant new initiatives for the purposes of cutting-edge preparation.
The Coordinator will report directly to the Associate Provost and Dean of the School of Education, Health and Human Sciences (SEHHS). The Coordinator will carry a course load of 24 credits with an annual course release of six credits through the University and will demonstrate the ability to creatively engage students in didactic and experiential learning opportunities in the on-line environment, collaborate with other graduate program leaders, and other faculty members/staff of the university.
The position is a 12-month appointment and will be hired at the Assistant or Associate Professor level. The salary is competitive and commensurate with qualifications.
Bay Path University is seeking a dynamic leader to implement its strategic vision. The successful candidate will lead the department in the following initiatives:
1) guide the CEPH accreditation process to a successful outcome,
2) ensure the quality of student education and experiences,
3) develop the program's academic offerings,
4) strengthen the program's relationship with the other health science programs (nursing, occupational therapy, physician assistant graduate degrees) and management programs, and
5) establish the program's relationship with the public health community locally and regionally.
In addition to regular faculty responsibilities in research, teaching, and service, the Program Coordinator is responsible for providing academic and administrative leadership to the Department; guiding curriculum development; coordinating faculty recruitment, development, and advancement; and facilitating service/outreach to the public health and healthcare administration community, and creatively engaging students in didactic and experiential learning opportunities in the on-line environment.
Essential Functions:
Responsible for the management and administration of the program, including planning, evaluation, budgeting, selection of faculty and staff, and commitment to strategies of professional development.
Teach a minimum of 18 credits annually within the MPH program. (This reflects release time allowing the Program Coordinator to perform all necessary administrative duties).
Participate in departmental and institutional meetings, committees, and functions as necessary and appropriate.
Oversee the MPH program, scheduled to begin with its first cohort in fall 2018.
Articulate the Program mission, vision and goals through presentations, written communication, and participation in relevant conferences and meetings.
Oversee website content and updating.
Develop and implement an academic advising plan for all MPH program students.
Advise MPH program students in academic and professional issues.
Participate in the admissions process, which may include Open Houses, webinars, orientation, and communicating with prospective and/or accepted students, and interviewing students as required.
Work collaboratively with the MPH faculty and staff for program assessment and student learning outcomes.
Lead the development of the assessment plan for the MPH program.
Oversee and direct process for CEPH accreditation.
Establish and manage an Advisory group of stakeholders for the Program.
Ensure program meets accreditation standards consistent with CEPH requirements; gather outcome data for inclusion in appropriate annual reports.
Engage in a process of formative and summative course evaluation to enhance the student learning experience.
Engage in appropriate and relevant professional development.
Maintain professional licensure as required.
Maintain an active presence on the campus including attending student events.
Willing to teach at both the undergraduate and/or graduate level and the possibility of teaching at different locations across the state.
Participate in program and curriculum development.
Attend faculty and University meetings, including attending all major University events (e.g. Commencement, Convocation).
Adhere to HIPAA and FERPA regulations including privacy standards.
Attend University trainings as required.
Supervise and assess MPH program faculty and staff.
Hire and orient new adjunct and full-time faculty for each academic year.
Review and update all assessment plans for the MPH program.
Review all course evaluation and other available outcome data (e.g. student satisfaction surveys, portfolios, employer or practicum feedback) and incorporate findings into assessment plans in collaboration with the Dean.
Develop course schedules for the MPH program.
Collaborate with the Instructional Designer and MPH faculty/staff to develop interactive online activities and instruction for MPH courses.
Attend trainings as required.
Perform any other duties or tasks as assigned by the University.
Requirements:
Earned doctorate (PhD, DrPH, DHA, EdD, and ScD) or a closely related field strongly preferred. If doctorate is not in PH, a Master's degree in PH is required.
A record of achievement consistent with appointment at the rank of Assistant or Associate Professor.
A minimum of seven years of successful experience in the public health field strongly preferred.
Experience and background in the area of global health strongly preferred.
Demonstrated ability to develop and teach courses in public health.
Successful experience with developing new academic disciplines strongly preferred.
Ability to work and cultivate interdisciplinary learning across the University.
Experience with accreditation and curriculum development, strongly preferred.
Familiarity with higher education programs containing a Master's of Public Health degree strongly preferred.
A successful track record of external funding preferred.
Administrative experience including, but not limited to, program planning and implementation, personnel management, evaluation and budgeting.
Scholarship of application as well as teaching and learning.
Ability to communicate clearly and effectively with faculty, students, staff, and administration.
Ability to use the University's resources, notably technology, to promote effective teaching and learning.
Ability and/or willingness to learn new cutting edge pedagogy, online and otherwise
Possess strong organizational and leadership skills.
Interest, initiative, and ability to work with the Dean of the School of Education, Human and Health Sciences, department faculty, and administrators for program development, implementation, and outcomes assessment.
An ability to be passionate about Bay Path University's history, mission and hallmark strengths.
Excellent oral and written communication skills.
Valid driver's license necessary.
If you operate a University owned, leased or personal vehicle at any time while performing your duties you must follow all policies and procedures outlined in the Operations Manual. You must have a valid driver's license and must successfully pass the online safe Driving Course and driving record check at time of hire and annually thereafter. Additionally, you must report any driving offense, on or off company time, which causes a loss, suspension, or any other change in your license status. You must report this change within one business day of the offense. You can report this change to the Human Resource Department or your direct supervisor. Failure to do so can lead to disciplinary action, up to and including terminations.
Ability to adhere to University policies and procedures.
Ability to handle confidential information with discretion.
Should be committed to a culture of diversity, respect and inclusion; demonstrated ability to build working relationships with people having a wide variety of backgrounds, perspectives, and experiences different from ones' own.
General knowledge of the University's mission, purpose, and goals and the role this position plays in achieving those goals.
Additional Information:
Commitment to Diversity and Inclusion
Bay Path University is a diverse community devoted to proactively nurturing a campus-wide culture that promotes and ensures respect, inclusion and safety for all members regardless of race, color, national origin, age, gender, religion, sexual orientation and gender identity, socio-economic background, or physical ability. We are one University that opens our hearts and minds to conversations, to learning and to creating a community that is welcoming of all. Regardless of position, it is expected that each employee will embrace this commitment and demonstrate an attitude of respect toward and acceptance of all members of our community.
Bay Path University will become a smoke- and tobacco-free community as of July 1, 2018.
All offers of employment are contingent on satisfactory background checking.
Application Instructions:
Applicants for this position should attach a cover letter resume / curriculum vitae, the contact information for four (4) professional, work related references and any other relevant information pertaining to this position and your candidacy. Please apply online. Faxes and emails will not be accepted.
Bay Path University is dedicated to building a culturally diverse and pluralistic faculty committed to teaching and learning in a multicultural environment and strongly encourages applications from minorities, women and all underrepresented backgrounds. An Equal Opportunity Employer, Bay Path University is committed to fostering diversity in its student body, faculty, and staff.
Apply Here
PI101549440
Employment/Position Type:
Full Time