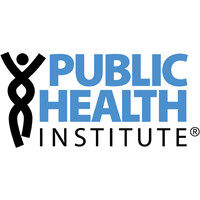 Oakland

,

California

94607
Job Description
Equitable Workforce Manager
Posting Number:
1686
Closing Date:
Location:
Remote, USA
The Public Health Institute (PHI) is an independent, nonprofit organization dedicated to promoting health, well-being, and quality of life for people throughout California, across the nation and around the world. As one of the largest and most comprehensive public health organizations in the nation, we are at the forefront of research and innovations to improve the efficacy of public health statewide, nationally, and internationally.
Summary
The Public Health Alliance of Southern California (Alliance) is seeking a passionate, equity and justice-oriented Workforce Manager to lead the Alliance's emergent initiative: Building an Equitable, Resilient, Public Health Workforce (Workforce Initiative).
The Alliance's new Workforce Initiative will assess, analyze, and provide strategies to implement policy and systems change in support of a diverse, resilient, equitable public health workforce. This work is laying a foundation for achieving health and racial equity through workforce development strategy both within local public health departments and in communities.
Position Description
This new role will be joining a dynamic, innovative, and high-performing team to lead the Alliance's emerging Workforce Initiative in close partnership with Riverside University Health System Public Health and other key partners. The Equitable Workforce Manager will work to help design and facilitate culture strategies that help local health departments align their mission and core values with agency culture. This position will help to design people-centered workforce approaches alongside those impacted most, adding their own expertise, research, and data to the ideation and implementation of strategies. This position will catalyze systems and practice change using workforce analytics, thoughtful partner engagement, and energizing communications to help others see and address culture gaps in their areas of responsibility and influence.
The Alliance is a coalition of the executive leadership of eleven local health departments in Southern California, committed to advancing health equity and racial justice through regional collective action. Its members have a statutory responsibility for the health of almost 60% of the state's population. The Alliance works to mobilize the transformative power of local public health for enduring health equity. We believe that Southern California should be a place where everyone has the opportunities and resources necessary to live a healthy and productive life. To learn more about the Alliance's innovative work visit
https://www.thepublichealthalliance.org/
. The Alliance is a program of the Public Health Institute.
This position reports to the Alliance's Director of Health Equity and Justice.
The individual hired for this position must reside in the state of California. Residents of Southern California are strongly preferred.
Full salary range for this position: $73,813 to $107,089 per year. The typical hiring range for this position is from $73,813 (minimum) to $90,451 (midpoint), based on 100% FTE. The starting salary is determined based on the candidate's knowledge, skills, experience, as well as budget availability.
Essential Duties & Responsibilities
Strategic Guidance & Technical Assistance
Collaborate with Riverside University Health System Public Health (RUHS-PH), to lead the development and implementation of equitable workforce recruitment and resilience plans.

Activities may include conducting a needs assessment and contextual policy and literature reviews; synthesizing key findings; developing and communicating recommendations, benchmarks, and timelines; and implementing and adapting strategies.
Plan approaches may include strategies to increase and improve workforce pipelines and engagement with community-based entities, development of career ladders, employee wellness programs, and organizational culture changes.

Approach workforce development initiatives and strategy utilizing an equity frame with attention to systems, policy, and structural change lens in order to accelerate momentum for health equity and racial justice.
Contribute technical assistance and policy support for local and state policy and budgetary initiatives impacting the public health workforce.
Communications & Strategic Partnerships
Support building critical and sensitive relationships essential to creating support for equitable workforce development, with intentional focus on minoritized and marginalized workers and communities.
Develop and deliver presentations, briefings, and communication materials for local, regional, and state audiences, leaders, advocates, and other stakeholders.
Monitoring and Evaluation
Manage tracking and monitoring of project goals and objectives.

Develop measurement tools for tracking impact and analyze findings.
Develop recommendations for action and program modification.
Develop and implement continuous quality improvement activities.
Project Management
Manage day-to-day organizational needs related to the Alliance's emergent initiative, Building an Equitable, Resilient, Community-Based Public Health Workforce.
Manage timely completion and submission of deliverables.
Effective coordination with project partners, including preparing agendas and materials for meetings, conducting outreach and follow-up, and meeting facilitation.
Collaboration with Alliance Team
Collaborate with the Alliance team to ensure effective consideration and integration of health equity and racial justice into workforce-related materials and approaches.
Provide strategic thought leadership and forward thinking around current workforce issues from across the region, responding and taking into account our member health jurisdiction needs, and future projects and endeavors of the Public Health Alliance teams.
Perform additional duties as assigned.
QUALIFICATIONS
To perform this job successfully, an individual must be able to perform each essential duty satisfactorily. The requirements listed below are representative of the knowledge, skill, and/or ability required.
Minimum Qualifications
Minimum 5 years of relevant experience (e.g., lived experience, experience in community organizing, institutional and systems change work, etc.).
Bachelor's degree in Public Health, public policy, urban planning, education (with an emphasis on educational equity), ethnic studies, or a related field; Or substitute with four additional years of relevant experience.
Other Qualifications
Experience centering the voices and experiences of communities of color and other marginalized communities, and ability to contribute lived experience and perspective in dismantling systems of oppression (e.g., racism, sexism, ableism, classism, bigotry, etc.).
Experience working in or with local government health jurisdictions or other local government agencies preferred.
Proficiency in the development and implementation of workforce development and resiliency strategies such as recruitment and hiring; onboarding; learning and growth; leader development; and employee engagement and wellness.
Proficiency in co-creating organizational strategies and building shared commitments with a broad spectrum of managerial, administrative, and professional staff, especially executive level leaders.
Ability to effectively navigate complex institutional and political environments.
Ability to work with autonomy and flexibility in a fast paced, high-productivity environment.
Determination to achieve outcomes, complete tasks, and deliver on professional commitments.
Strong written communication skills.
Strong oral communication skills, both in a one-on-one setting and in small groups.
Skilled in facilitating meetings and creating spaces of belonging and courage.
Strong program management skills, including contract reporting and completion of deliverables.
The individual hired for this position must reside in the state of California. Residents of Southern California are strongly preferred.
Important Information
This is a full-time (40 hours per week) position.
This is currently a remote position, but candidate must have access to transportation and ability to commute to various locations in the Southern California region (Riverside County in particular) for light daytime travel (approximately 2-3 times per month).
FAIR LABOR STANDARDS ACT (FLSA) STATUS
This position is classified as exempt based on the job duties. However, based on the FTE, salary level of the employee, or federal/state/local laws, the employee may be classified as nonexempt.
PHI WORKFORCE MANDATORY COVID-19 VACCINATION POLICY
Per the PHI Workforce Mandatory COVID-19 Vaccination Policy, it is a condition of employment for all domestic based employees to be fully vaccinated for COVID-19, unless they are granted a reasonable accommodation under applicable law.
New hires need to provide proof of full vaccination prior to their start date or apply for an exemption/accommodation within three business days after their start date. Depending on the circumstances, new hires who do not comply with this Policy, or who cannot be reasonably accommodated, will either have their employment suspended or terminated. Candidates who are non-compliant will have their offers rescinded.
EEO Statement
The Public Health Institute is committed to a policy that provides equal employment opportunities to all employees and applicants for employment without regard to race, color, sex, religion, national origin, ancestry, age, marital status, pregnancy, medical condition including genetic characteristics, physical or mental disability, veteran status, gender identification and expression, sexual orientation, and to make all employment decisions so as to further this principle of equal employment opportunity. To this end, the PHI will not discriminate against any employee or applicant for employment because of race, color, sex, religion, national origin, ancestry, age, marital status, pregnancy, medical condition including genetic characteristics, physical or mental disability, veteran status, gender identification and expression, sexual orientation, and will take affirmative action to ensure that applicants are offered employment and employees are treated during employment without regard to these characteristics.
For further information regarding Equal Employment Opportunity, copy and paste the following URL into your web browser: http://www.dol.gov/ofccp/regs/compliance/posters/pdf/eeopost.pdf
ADA Statement:
The Public Health Institute is committed to providing access and reasonable accommodation in its services, programs, activities and employment for individuals with disabilities. To request disability accommodation in the application process, contact the Recruitment Team at least 48 hours in advance at Recruitment@phi.org.
#LI-REMOTE
To apply for any position, you must create an account on the Public Health Institute's job application site. After creating your account, you may search the open positions and apply for the specific position that interests you. Please note, mailed and emailed applications will not be accepted.
We're so pleased the Public Health Institute is an organization you would like to work with. Do you have questions about this opportunity? If so, email our recruitment team at
Recruitment@phi.org
.
Find out more about the benefits of working at PHI.
To apply, visit https://www.phi.org/employment/current-opportunities/equitable-workforce-manager/
Copyright ©2022 Jobelephant.com Inc. All rights reserved.

Posted by the FREE value-added recruitment advertising agency
jeid-3cdcb170c7391c4481a7e4b1926e8dd2